Infertility Treatment Grants
http://babyquestfoundation.org         bqfoundation@gmail.com
Grants are awarded two times yearly.
Provides $2,000-$16,000 (combination of money and medications)
Open to all, genders, singles, same sex couples, all who are permanent residents of the U.S., etc.
Application fees apply.
Tinina Q. Cade Foundation – Family Building Grant
http://www.cadefoundation.org   info@cadefoundation.org
This grant is offered once per year.
Provides up to $10,000 (medical infertility treatments and domestic adoption)
Open to all; applicants must have a diagnosis of infertility, must be legal, permanent U.S. residents.
Applications fees apply.

Pay it Forward Fertility Foundation – Fertility Grant
The grant applies only to in vitro fertilization treatment (IVF), IVF with donor eggs and embryo adoption.
Grant amounts vary among recipients; partial and full grants can be awarded.
The age limit for the female partner is under 40 years old, unless using donor eggs or doing embryo adoption. Applicants must be United States (U.S.) citizens or permanent U.S. residents.
Applications fees apply.

Jewish Fertility Foundation
https://www.jewishfertilityfoundation.org
Rolling application for a grant that contributes funding to Jewish couples requiring IVF.  Website link with FAQ's has details regarding application criteria.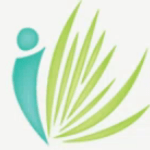 AGC Scholarship Foundation  
http://www.agcscholarships.org/about-agc/
AGC Scholarship Foundation is nonprofit group committed to providing both advocacy and financial support for those struggling with infertility in the United States.  The AGC Hope Scholarship will give couples who do not have the financial resources to pay for infertility treatments the opportunity to fulfill their dream of becoming parents.
Eligibility:  Patients must facing infertility within the United States.
Application Process:  Applicants will be asked to complete a confidential application describing their infertility history, personal situation, and financial need.  Application deadlines are typically in the Spring and Fall.

 The Family Formation Charitable Trust
http://www.adoptionattorneys.org/aaarta/charitable-trust/applications-for-grant
The American Academy of Adoption Attorney's Family Formation Charitable Trust provides financial assistance to those individuals and nonprofit organizations seeking to build families through adoption and assisted reproductive technology.  Grants will range from $500.00 to $2,000.00.  Application submission deadlines are September 1 and March 1 of each year.  The application process is open to individuals, or couples, seeking to build their family through adoption or assisted reproduction.  At least one prospective parent in a relationship will be required to be a United States citizen. There is a $25 application fee.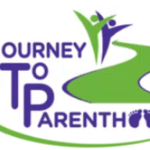 Journey to Parenthood
http://www.journeytoparenthood.org/application.html
Journey to Parenthood helps couples and individuals dealing with infertility achieve their dreams of becoming parents by providing financial and emotional support along their journey, as well as to provide education and resources.  Grants awarded are up to $10,000.
Eligibility:  Applicants need to be a U.S. Citizen residing in the U.S. and must be treated by a Reproductive Endocrinologist and Infertility Specialist (REI) in the United States. They must be able to demonstrate that they can provide a stable home environment for the child while demonstrating that there is a significant financial obstacles and need financial assistance with building their family.
Fertility Preservation Grants

Banking on the Future
http://www.fertilitywithinreach.org/banking-on-the-future/
Banking on the Future is a program within the nonprofit organization, Fertility Within Reach.  They provide funds to cover the initial storage fees to preserve reproductive cells of cancer patients, prior to cancer treatment.   They have negotiated a significant discounted rate for patients to pay in subsequent years.  Banking on the Future serves individuals up to the age 21.  Applications are available online, powered by DocuSign.
Sharing Hope Financial Assistance Program
Financial assistance is available to couples in need of fertility preservation before undergoing treatment for cancer. They are a part of the Fertile Hope organization.  They work with fertility clinics and companies to provide discounted treatment and medications. Eligible patients must make under $75k single/ $100k combined income, have an eligible cancer diagnosis and must not have already started fertility-reducing cancer treatments.
Fertility Medication Grant / Discount Program
Savings program offered by Ferring Pharmaceuticals Inc.  Cash paying patients may apply for savings on human menopausal gonadotropin (hMG), follicle stimulating hormone (FSH), progesterone, and human chorionic gonadotropin (hCG) products. IVF Greenlight is available to all cash paying patients, irrespective of income. There are no financial criteria to qualify and no income verification documents to complete.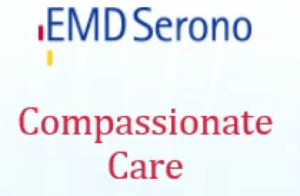 Compassionate Care
www.EMDSeronoCompassionateCare.com
The Compassionate Care Program is offered by EMD Serono.  Their patient assistance program is designed to provide savings on EMD Serono fertility medications. Patients who demonstrate financial need and have a valid prescription may qualify for 50% to 75% off the self-pay price of EMD Serono fertility medications or $10 off per unit after completing a mail-in rebate. Eligibility is based on qualifying annual household gross income and first-time participation in the program.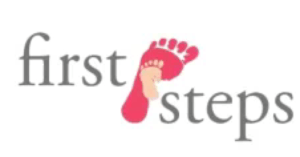 First Steps Program
http://www.fertilitybydesign.com/PatientPortal/Designrx/FirstSteps.aspx
This program is available to cash-paying patients who qualify based on income or hardship cases.  Patients may receive to up to 75% off their prescription purchase price. Everyone who applies receives some level of discount: the greater the need, the larger the discount. This program assists with specific medications: Follstim, Ganirelix, and Pregynl.  Patients can save 25%, 50% or 75% off the cash price at participating DesignRx pharmacies.  Visit the website for additional details.
Discounted Services for Active Duty Military and Veterans
Compassionate Corps Program
The Compassionate Corps Program provides free fertility medication to those who are eligible.  This includes: a retired member of the military or the spouse of one; a veteran or the spouse of a veteran who is: Infertile due to a service-related injury, not privately insured for infertility medications, medically retired, and have been diagnosed by a physician as infertile and requiring IVF*/ART.  The medication is available to patients whose fertility clinic is participating in the program.  You can access the application and learn more about the program on their website.